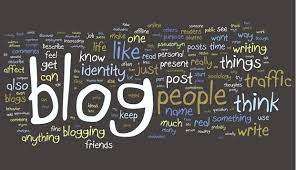 📢 Call for Blogs: Share Your Legal Insights and Expertise!
Are you passionate about the world of law and legal matters? Do you have a keen interest in exploring the intricacies of legal issues, sharing valuable insights, and contributing to the legal discourse? Look no further! We invite you to be a part of our esteemed legal community by contributing to the LegalOnus blog platform.
🖋️ Why Contribute to LegalOnus?
At LegalOnus, we understand the significance of diverse perspectives and informed opinions in the legal field. By sharing your legal insights through our blog, you'll enjoy the following benefits:
🌟 Expert Visibility: Showcase your expertise and establish yourself as a thought leader in your area of legal specialization.
🤝 Engage with Peers: Engage in meaningful discussions with fellow legal professionals and enthusiasts, fostering connections within the legal community.
📚 Educate and Inform: Contribute to the knowledge base of legal practitioners, students, and the general public by providing valuable, well-researched insights.
💡 Spark Conversations: Your blog posts can spark meaningful conversations around legal trends, challenges, and solutions.
🖊️ Topics We're Interested In
We welcome a wide range of legal topics that cater to both legal professionals and those interested in the legal field. Some potential areas include:
✨ Recent Legal Developments: Analyze and discuss recent landmark judgments, legislative changes, and legal precedents.
⚖️ Legal How-Tos: Offer practical guides and step-by-step instructions on navigating legal processes and procedures.
🗺️ Legal Commentary: Share your perspective on contemporary legal issues, policy debates, and ethical dilemmas.
📝 Case Studies: Analyze real-world legal cases, showcasing the intricacies and outcomes of complex legal scenarios.
📊 Legal Research and Analysis: Present in-depth research, analysis, and interpretations of legal concepts and theories.
💡 Submission Guidelines
Blog posts should be original and not published elsewhere.
Word count: 800 – 1500 words.
Maintain a professional and authoritative tone.
Cite legal sources and references appropriately.
Include a brief author bio along with a high-resolution profile picture.
📩 How to Submit
Ready to contribute your legal expertise to our platform? Simply send your blog post draft and a brief author introduction to [email protected]. Our dedicated editorial team will review your submission and provide feedback within 24 hours.
Join us in enriching the legal community with your insights and knowledge. Your contribution could influence legal discussions, provide guidance, and offer fresh perspectives. We can't wait to read and share your valuable contributions on the LegalOnus blog!
📣 Seize the opportunity to share your legal wisdom! Submit your blog post today and become a key contributor to the LegalOnus legal blogging community.

Ayush Chandra (Founder)